7 Greatest Software Innovations Of The Year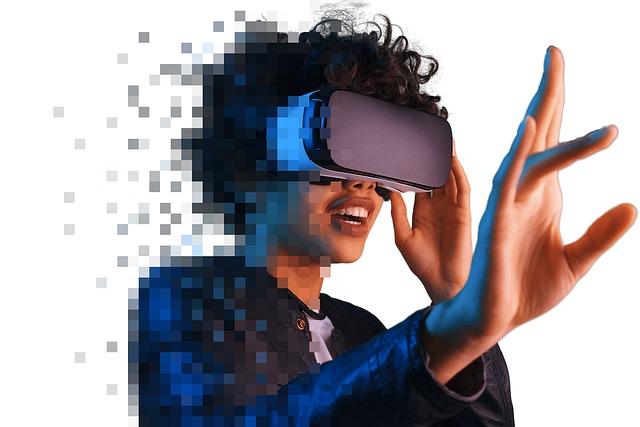 Saying one innovation is better than the other is almost impossible, especially with the many ideas from different industries. The fact that technology changes at a very fast rate mean that your application can become outdated within no time.
Therefore, you have to keep updating your software regularly. And the only way you can ensure that you have the best option is by finding out how it differs from the others. So here are some of the best innovation tools in the market.
Google Daydream Labs VR in VR
This brand surprised the world by using virtual reality within virtual reality. Hence, instead of developing virtual reality on a computer, it used VR to create VR.
One of their experiments at Google's Daydream Labs was teaching people how to make coffee. Using a 3D espresso machine that behaved like a real one, they asked people to learn how to pull an espresso shot in VR.
When people pressed the buttons, it'd guide them in making an espresso shot. You only had to wear a VR headset and learn how to make coffee. Such technology could benefit many other industries, especially in the education sector.
A.I. Brewmaster By Intelligentx Brewing Company
Intelligentx Brewing Company decided it was time for the world to try brewing beer using artificial intelligence. So they designed a machine-learning algorithm that could use recipes like a human brewer.
On top of that, they made it possible for a beer lover to teach the A.I. the kind of beer they want. All you have to do is taste several beers and give feedback.
And then, the A.I. would create a beer for that taster. The more information a beer lover gave the A.I. brewer, the better the beer it made.
WhatsApp Encryption
Ever since social media platforms were introduced, people have always questioned their security. In fact, most folks still worry that authorities can still read their messages. Well, platforms like WhatsApp made sure that the authorities can't read your messages in April 2016.
That's because Open Whisper Systems developed an end-to-end encryption protocol. Therefore, over one billion WhatsApp users can chat, send images and make calls without third-party interference.
They can verify they are enjoying this extra security using a QR code. Alternatively, two parties in a conversation can compare a 60-digit code.
That Dragon, Cancer By Numinous Games
Unlike the other innovations, That Dragon, Cancer is a unique video game. It was created by Ryan Green when his son got brain cancer. The game allowed the player to experience the lows and struggles the family experienced during that challenging period.
It's not all sad; there are some good moments, like when Joel plays and laughs. But there are significant lows, like when he died. The ability to experience all of those moments is pure innovation.
The Densest Data DNA Storage By Microsoft and the University of Washington
The internet feels like a large platform; in fact, determining its exact size is almost impossible. But this might change one-day thanks to DNA storage.
The DNA storage by Microsoft and the University of Washington is a resource taking us in that direction. You see, they encoded 200 MB of files. That's ten times the previous record of 20 MB.
Snapchat Lenses
The SNS (social networking service) has made it possible for people to build new relationships. And to help them thrive, the different platforms are continuously inventing new features to boost engagement.
Hence, Snapchat introduced an augmented reality (AR) that users love. As a result, users can experience something similar to playing an AR game like Pokemon Go. The Snapchat lenses brought object recognition in real-time.
As such, the lens allows a user to change a few features in real-time. For example, a user can change eye colour by selecting from a long list of options. Also, they can superimpose a face from a range of humorous characters.